4 Cocktail Recipes to Try this Holiday Season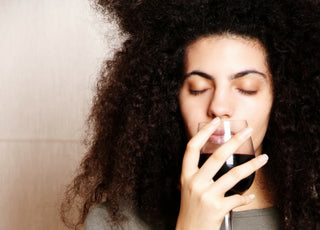 'Tis the season to be jolly! What better way to start of the season than with some cocktails? This holiday season, you might be sipping the classic ciders and egg nog, but why not spice up your drinks? It's always hard to pass up a good cocktail, so why not make one that's perfect for the holidays?
Check out these cocktail recipes that are perfect for the upcoming festivities!
Apple Cider Sangria
Do you love the taste of apples and the idea of sangria? For this holiday treat, we're combining the love of fruit with the love of wine. For apple cider sangria, it's easier than you think! All you need to do is combine the ingredients, and you've got yourself a drink. All you'll need is:
Dry white wine (1 bottle)
Honey Crisp Apples (3, chopped)
Apple cider (3 Cups)
Pears (2, chopped)
Club soda (1 cup)
After you combine all these ingredients, the final steps are to stir and refrigerate! If you'd like, you can add in a few cinnamon sticks or ginger brandy for some added taste!
Apple Pie on the Rocks
If you're a fan of cinnamon, you're definitely going to like the Apple Pie on the Rocks. For this drink, you'll also only need a few ingredients:
Fireball Whiskey (1 oz.)
Vanilla Vodka (1 oz.)
Apple Juice (4 oz.)
A pinch of ground cinnamon
Make sure you're pouring these ingredients into a container you can shake! If you want to be extra, grind some brown sugar to coat the rim of the glass. You can also add in some cinnamon sticks for some extra flavor.
Cranberry & Cinnamon Whiskey Sour
Courtesy of Baker by Nature, this recipe is definitely perfect for Thanksgiving. Just like your Thanksgiving meal, this drink will take longer to prepare than the average one. For this recipe, you'll probably have to go out and buy a few ingredients, but you probably have the bulk of them sitting around your house. You'll need:
Fresh cranberries (2 cups)
Water (2 cups)
Sugar (2 cups)
Cinnamon sticks (2)
Bourbon or whiskey (3/4 cup)
Lemon juice (1/2)
Orange juice (1/4 cup)
Lime juice (1/4 cup)
Ice cubes
For this recipe, you'll need to add the cranberries, water, sugar, and cinnamon sticks to a pot until they boil at medium heat. Reduce the contents to a simmer while stirring occasionally. Eventually the cranberries will open from the heat and form syrup with the rest of the ingredients. Once you have stirred it so it appears smooth, you can then remove it from the heat and strain the contents. Before continuing, allow the syrup to cool for 10 minutes.
Once your syrup is cool, you can finally combine it (3/4 cups) with the whiskey, lemon, lime, and orange juices. Combine this with ice and shake well! You are now ready to enjoy your cranberry and cinnamon whiskey sour!
Drunken Pumpkin Latte
One thing you'll never hear the end of during the fall is pumpkin spice lattes. Once thing you should be hearing about is Rum Chata. I promise you won't be disappointed. This is what you'll need:
Coffee (4 cups)
Milk (1 cup)
Rum Chata (1 cup)
Pumpkin Pie Vodka (1/2 cup)
Sugar (1/4 cup)
Ground cinnamon (1/2 tsp.)
The first step you'll want to do is combine the hot coffee, sugar, and cinnamon until the latter two have dissolved. You can then combine all the ingredients together. The extra bright side to this drink is that it's perfect whether it's hot or cold!
Delicious! Now that you have a few cocktails to try this holiday season, we're sure these last two months of the year will be jolly and bright! Remember to always drink responsibly!