3 Beautiful Countries to Visit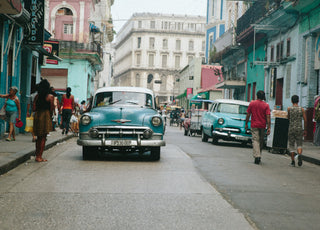 We're about a quarter into the new year and warmer weather is soon to come. The time is now to make the plans of putting your vision board vacation goals into action. Right now, you should be beefing up your travel savings, rounding up your girlfriends, coordinating schedules with your boo, checking the kids schedules, and putting in your vacation time at work. Whether you are getting away for Spring Break trip with the girls or you're looking to plan a summer family vacation, here are three beautiful countries you should highly consider visiting.
Dominican Republic
The Dominican Republic is named to be the most visited Caribbean destination, with Punta Cana being the most popular area on the island for tourists. I had the pleasure of vacationing in Punta Cana, DR last Spring and understand why this is true – I had the time of my life. The Dominican Republic has some of the most breathtaking beaches that you can lay eyes on, with Bavaro Beach being a fan-favorite. The soft sugar cane like sand and turquoise waters are picture perfect and the ideal backdrop to a relaxing afternoon basking in the sunlight on while sipping Pina Coladas on the beach.
Italy
Rome, Milan, Venice, Florence are just a few of the cities that make up the gorgeous country of Italy. From the ancient ruins and architectural structures, to the fairy-tale lakes and gondolas, Italy's sights are sure to have you swooning. Visiting the Colosseum in Rome, the Florence Cathedral, the Leaning Tower of Pisa and the Amalfi Coast are a must while in the country. If you're a lover of pasta, there's definitely no shortage in the country as it's said that Italy has over 300 different varieties.
Cuba
With travel being restricted to Cuba by Americans for almost half a century, things are starting to look up for interested travelers. It's time to put Cuba back on your bucket list as a realistic travel destination. Make sure you do your research to ensure your I's are dotted and T's are crossed, as you'll need to fit one out of 12 special categories in order to fly in.
Havana, which is the country's capital, is the beloved city among travelers. With the city's impeccable old colonial era architecture that features colors of the rainbow, you'll want to stop for an Instagram worthy photo session constantly. Living like a local is the best way to take in the culture of Cuba. See for yourself the hype over a Cuban cigar, if you're into that kind of thing, and dance to rhythms and music that can be heard playing throughout the island.
What are your favorite countries where you've visited or what's currently on your vacation goals list? We would love to hear, drop a comment to let us know.