Weekly Wrap-Up: A Presidential Love Story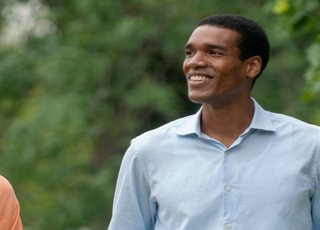 What a week! From the VMAs to gun allegations, it's never a dull week in pop culture. These are the trending stories from this week.
Chris Brown Allegations
Earlier this week Bayley Curran, who was stripped of her title of Miss California Regional 2016 back in June, went to the police with allegations that Chris Brown threatened her with a gun. While police were located outside his house, Brown took to Instagram and posted a series of videos denying these allegations. When Brown eventually left his home, he was arrested for felony assault with a deadly weapon and NBC Los Angeles has since reported that he was released on $250,000 bail.
MTV VMAs 2016
This year's VMAs was HUGE and even almost a week later, everyone is still talking about it. There were definitely three big names this year and #BlackGirlMagic is definitely real because what are the odds that they are all beautiful and talented black women?
Beyoncé won big and is now the artist with the most VMAs ever. This year, she added Video of the Year, Best Female Video, Best Pop Video, and 5 other awards to the list. She also took to the stage to perform a series on songs from her album Lemonade.
BadGalRiri also had a big night where she took to the stage 4 times to perform a medley of her music. As seen in her performances and music, Rihanna has a huge roster of hits and music videos which caused her to receive the Video VanGuard Award that was presented to her by Drake. For weeks, the #AubRih saga has left everyone confused and continues with Drake's confession that he is 'in love' with Rihanna. We're sure this will continue to unfold as the weeks go on.
The real winner of the MTV VMAs wasn't even nominated for any awards. Teyana Taylor has been #WINNING for months now. Back in December 2015, she went into early labor when her fiancé, NBA player Iman Shumpert, delivered the baby. A few weeks ago, she received endless accolades for her ode to Lil Kim at the VH1 Hip Hop Honors. This past Sunday at the VMAs, all eyes were on Taylor when she appeared in Kanye West's "FADE" music video. Not only was her performance superb, everyone had to take notice of her killer body only 8 months post-delivery.
Michael Jackson's Birthday
Although it has been 7 years since the death of Michael Jackson, fans everywhere have no stopped celebrating his birthday. August 29, this past Monday, would've been Jackson's 58th birthday. In honor of his birthday, fans decorated the fence outside his childhood home with pictures of the late King of Pop. His son, Prince, wrote a sonnet to remember his father. Although we look at Michael Jackson as a legend, Prince Jackson stresses that his fans must remember his legacy as a man.
Southside with You
If you didn't already love Barack and Michelle Obama as the couple they are now, you're definitely going to love them with the release of Southside with You. This movie starring Parker Sawyers and Tika Sumpter shows the story of the couples' first date in Chicago. The film originally premiered at the 2016 Sundance Music Festival and follows the Obamas on their first date as they see Spike Lee's Do the Right Thing and share their first kiss.