Time To Log Off! Let's Talk About Dating Apps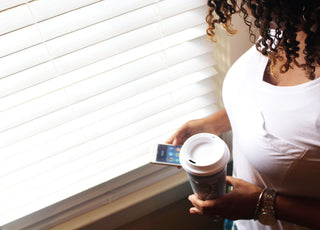 Dating in today's world is interesting, to say the least. Technology, as advanced as it is today, enables us to connect with people across the world. In the dating arena, this can be a plus for many reasons. With the help of dating apps, we are able to tailor our preferences to find a specific type of partner. Best of all, you'd be open to meeting a variety of people we would never meet. Some people have success with dating apps, which is awesome! For others, not so much. In fact, with there being so many dating sites out there the search can feel downright exhausting. I've had experience using them. I've met great and not so great guys in the process. Though, I came to terms with the idea that online dating may not be for me. Sure, I could meet an awesome man online. There are pros and cons to dating, no matter where you look. Still, there are some aspects to IRL dating that are better than being on Tinder.  Here are a few reasons why you might want to put down your dating profile for good:
1.) You miss the serendipity of meeting someone new IRL
You wake up. You are your normal routine. Then out of the blue, you meet someone offline who sparks your interest. There is something magical about those moments. That is because in that experience, more often than not, you are looking for a love interest. It is as if the God or the universe, is presenting you an opportunity you were not expecting. You get this rush of excitement of not knowing what to expect next. It's also about timing and being in the moment. You never know if you are going to meet someone you just met ever again. When you give yourself a break from swiping left or right day after day, you are letting go of control. Dating is more exciting when you stop trying so hard. That can be tough to do if you are always looking for love online.
2.) Dating apps can get tiring real quick!
When most people date they are talking to many people at once. It helps makes your chances of finding love quicker. With online dating though, this makes it way easier.  Though it can be fun at first, it can leave you feeling exhausted by trying to keep up with so many guys. There is nothing wrong with talking to two or three at once. I'd rather do that in real life with people I've already met, then have random strangers blowing up my phone!
3.) You'd rather invest in yourself than in your dating profile.
Depending on how you craft your profile page, your chances of meeting someone are either high or low. This can be due to your grammar skills, your tone, and how you describe yourself. It's like applying for a job, you have to make your profile impressive. Then there's a downside. What if, despite all your efforts, you still are not sure about you want in a partner? Or wonder why you attract certain men you don't want?  Sometimes it is wiser to spend your time working on yourself.  It beats trying to figure out which profile pic looks better. Hang out with friends and family, build your career, take yourself on dates! Even if it means waiting for love a bit longer, it will be worth it when you do meet that special person.
4.) You weed out the fake faster!
Learn to trust your intuition! Yeah, you can meet liars in the real world too but they are easier to spot when you are there in person to feel their vibes without the divide of a computer screen. You don't want to find a potential online only to waste months on that person who's been a liar the entire time. Catfish anyone? No thanks!