Weekly Wrap Up: Felix Makes History
This week has been super lit! From USA's Olympic dominance to some of our favorite stars tying the knot in the ultimate showcase of #BlackLove, this week has been jam packed with all things "black".
Allyson Felix Becomes US Track and Field Legend
In one of the more controversial finishes of the 2016 Olympic games (She got cheated!), Allyson Felix won the silver medal in the women's 400 meters Monday night to make her the most decorated female US Track and Field athlete of all time. With the addition of this silver medal, Felix boasts 4 gold medals and 3 silver, just passing Jackie Joyner-Kersie. At 30 years old, Felix continues to show the younger athletes how to get it done.


More #BlackGirlMagic in the Olympics
#BlackGirlMagic in the Olympics has been so prevalent that I can't make this report without mentioning:
Brianna Rollins, Nia Ali, and Krists Castlin took 1st, 2nd, and 3rd for the US women's first-ever sweep in 100m hurdles, while Tori Bowie took the bronze in the 200m sprint, and Tianna Bartoletta and Brittney Reese took first and second (respectively) in women's long jump. Simone Biles added another gold (only gymnast to win 4 gold) to her medal count with her phenomenal floor routine, bringing her total to 5 medals, (4 gold, 1 bronze) and Michelle Carter won gold in the shot put on her triumphant final throw. Girl power is definitely reigning supreme at the 2016 Olympics. (Who run the world?)
Hidden Figures: The Katherine Johnson Biopic
The trailer for Hidden Figures, the much anticipated biopic of the life of the brilliant black female physicist Katherine Johnson just came out and I couldn't be more excited. Not only do we get Taraji P. Henson playing the iconic physicist, we get Octavia Spencer and Janelle Monae along for the ride as well. Talk about a win for my fellow #BlackGirlNerds out there. In case you missed this awesome trailer, here it is again:

Tying the Knot: Celebs celebrate #BlackLove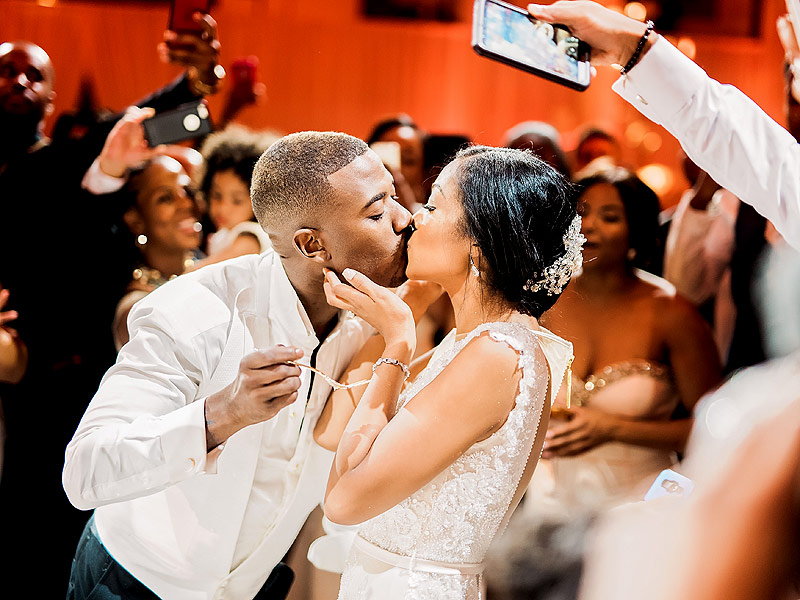 (Photo Credit: Essence.com / People.com)
Unless you've been living under a rock this past week, I'm sure you've heard that two of our favorites got married this week. Finally making it official, Kevin Hart married his longtime girlfriend Eniko Parrish, while Ray J also tied the knot marrying fiancee Princess Love. Congrats to all!