Tips For Updating Your Self-Care Routine This Spring
Springtime is the perfect time to restart any area of your life. Sure, you can give your career or even your home a dose of "spring cleaning", but that's on a mundane level. We can't forget to do things on a daily basis that make us feel good inside and out. If you have never thought of creating a self-care routine, then now is the perfect time to start! Do you already have one but you feel like you have hit a rut? We got you! Here are a couple things you ladies can do to help give your self-care routine a boost this season.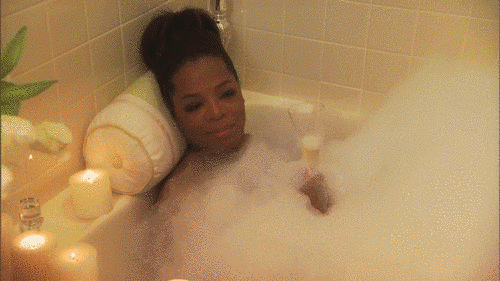 1. Update your skincare:
Taking care of your skin is very important for hygiene purposes. Yet, seeing your skin care as a form of self-care will help improve moods and self-confidence. Now that it's spring, it's a great time to switch things up. Is your skin care the same for morning and night? Try having a different routing for each. Give yourself a treatment as well. Consider adding facials or masks that make you feel rejuvenated. If possible, go for scents that will give you the essence of spring, such as citrus or flowers.
2. Start a workout routine:
Springtime is ideal for anyone who wants to start getting in shape. Pick out any problem areas your think you would like to improve and switch up how you do your workouts. Try Zumba or Pilates (my personal favorite!) if you are feeling bored of your treadmill. Now, going to the gym isn't necessary these days. There are YouTube videos you can watch so you can workout in your own living room. So you don't need to stress about purchasing a gym membership.
3. Meditation/Saying Affirmations:
Meditation helps you reconnect with yourself and clear out negative thoughts. Positive affirmations act in a similar way. It is a form of spiritual and personal growth. It's also a good way to relax after a long day. Make time for at least 5 to 15 minutes a day to meditate, in a quiet space with calming music. Saying positive affirmations to yourself too will help your start off your day on a good note. You will start to see yourself in a positive light. If 2017 hasn't been kind to you thus far, this step can help ease stress and worries you may have.
4. Get outside:
One of the best self-care routines you can do is getting in touch with nature. You take in the fresh air and Plus when it's spring, it's hard to sit inside all day when the weather is looking so good. So get out there! Take a mountain hike. Go out in little nature walks at the park or flower fields. Spring is also ideal for new romances. Try having a picnic with your beloved instead of dining out.