Weekly Wrap-Up: Sandra Bland's Wrongful Death Suit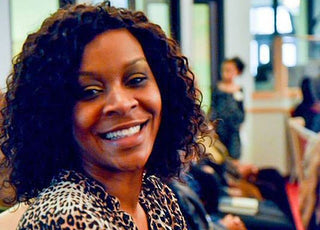 If you've been a little thirsty for all the drama that went down this week, allow us to serve you a cold glass of tea. It's safe to say that there's always something going down, and in case you missed it, here's our weekly wrap up!
Sandra Bland's Wrongful Death Suit
If you haven't heard of Sandra Bland, there's a chance that you've been living under a rock since last year. July 10, 2015, the altercation leading up to her arrest was captured on the arresting officer's dash cam and a video recorded by a bystander. July 13, 2015, Sandra Bland was found hanging in a jail cell in Waller County, Texas. Her death was ruled a suicide by asphyxiation, but her family went on to file a wrongful death lawsuit. On Thursday, September 15, 2016, her family reached a settlement of $1.9 million.
The Newest Kardashian
The last name Kardashian might make you smile or make you cringe, but regardless, there will soon be another Kardashian around. Rob Kardashian and Blac Chyna's new reality show premiered on September 11, 2016. Although Rob and Chyna are engaged, she's not yet a Kardashian, but the couple revealed the sex of the baby and that their newest Kardashian will be a girl.
Simone Biles, Venus, and Serena Williams Files Hacked
Earlier this week, the World Anti-Doping Agency was hacked and some of the athletes whose files were hacked was the leader of the "Final Five" Simone Biles, and Venus and Serena Williams. Among these files, it was released that Simone Biles was reportedly taking the drug methylphenidate, a common treatment for attention-deficit hyperactivity disorder (ADHD), and that this drug is on the list of banned substances. The policy stands that athletes may use their ADHD medication if they get a medical waiver. Since then, Simone Biles took to Twitter to defend her name where she stated that she has been taking ADHD medication since she was a child and that clean sport, following the rules, and fair play is important to her.
Formation Tour Proposal
When you're dancing back up for Beyonce, one might find it hard to stand out, especially in a crowded arena with thousands of Bey-hive members. This past week, Beyonce allowed one of her dancers and choreographers to take the spotlight. Halfway through a performance of "Single Ladies (Put A Ring On It)," she brought out John Silver, one of the tours choreographers and creative directors. He then proposed to dancer Ashley Everett. We guess he liked it!
Birthday Shout-Outs
There were some major birthdays this week! We're saying happy birthday to all of these celebrities!
Happy 34th Birthday to Misty Copeland! (Sept. 10)
Happy 39th Birthday to Ludacris! (Sept. 11)
Happy 46th Birthday to Taraji P. Henson! (Sept. 11)
Happy 35th Birthday to Jennifer Hudson! (Sept. 12)
Happy 47th Birthday to Tyler Perry! (Sept. 13)
Happy 43rd Birthday to Nas! (Sept. 14)
Now that's all the tea we can spill today. Make sure you check in next week for the weekly wrap up!