The Soundtrack of Summer: 6 Hip-Hop Songs You Can't Live Without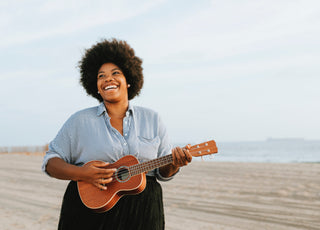 How can you celebrate summer without good music? Simply put, you can't! Every summer has to have an anthem (or more!) that gets everyone pumped for the season. Sure there are tracks from every decade that end up in many summer music playlists but one genre that they all have in common is hip-hop. Hip-hop from 90s through early 2000s contains some of the most memorable summertime anthems that we still need to hear in 2019. They make you feel nostalgic, laid back and want to hit the club at the same time. These are the tracks you need to hear at every cookout, car ride, and party scene. Without them summer just doesn't feel right. Here are six hip-hop songs you know you absolutely can't live without every summer:
"Summertime" by The Fresh Prince & DJ Jazzy Jeff
 This track is the ultimate song for your summer playlist. It's obvious, not just because of its title but also its groove. When you hear it, you feel the summer vibe that makes all cookouts even more enjoyable!
"It Was A Good Day" by Ice Cube
Every summer playlist has to feature songs from the best rappers of the 90s. Ice Cube is on that list! His chill song "It Was A Good Day" will take you back to the 90s where music on the radio was perfect. It's a good song to listen to when you are driving around in your neighborhood with your closest friends.
"California Love" by 2Pac feat. Dr. Dre
You need a 2Pac song to blast during the summer, especially at a party. Of course you don't need to hail from California, USA to enjoy this track. However, if you are from the golden state like me, you know just how awesome this song is.  2Pac's tribute to his home state makes a great first track at any hot summer bash.
"Mo Money Mo Problems" by Notorious B.I.G feat. Mase and Puff Daddy
This song, which debuted after the untimely passing of the legendary rapper, has continued to be a summer hit since 1997 and with good reason! We can't deny the fact that the song's sample of Diana Ross' "I'm coming out" makes this song an essential listen every summer. It's so upbeat and lifts your spirits up! It's the perfect opener that reminds you that summer is here and it's time to reap the fruits of our labor, especially if you know you worked your butt off for the past six months.
"Around The Way Girl" by LL Cool J
LL Cool J's song is a shout out to all us black queens out here. It's another 90s track that has a laid back sound fit for backyard barbeques. Its lyrics are so positive about black women, especially those from the hood, that it's a song you truly can't live without.
"Hot in Herre" by Nelly
Since its debut in 2002, Nelly's song has become an anthem for summer season. Even now in 2019, those who remember the song know how catchy and sexy this song is. It captures the smoldering heat of the season mixed with the craziness in a club. You need this song if you are partying with your friends this summer. Trust me, it will surely get the party started.
There are so many incredible hip-hop songs that make for a great summer playlist. These here are at the top of ours! Do you have a favorite? What are some hip-hop songs you can't live without every summer? Let us know in the comments.