Self Care Tips During Tough Times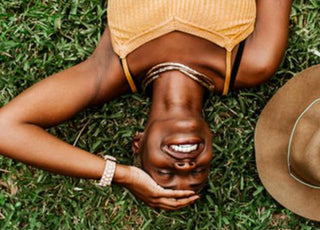 Times are hard. With all of the violence, the growing lists of hashtags, and the continued injustice against black people, just getting through the day is difficult enough. Add in your personal life, going work, school, or even the grocery store and it can all be too much too handle. While we all wish we could #calloutblack as we wake up each morning to another name on the list of black lives lost, the truth is, we can't. We have to face this world and everything that comes along with it. That's why self care, especially during times of unrest, is essential. This week, take some time to follow these tips to help you through when it all just seems like too much. 
Don't be afraid to log off.
It almost feels like second nature to log onto Twitter as soon as you wake up to see what's going on online. The sad part is, most of the time, what's going on isn't encouraging, and can be severely damaging to your mental health. Don't be afraid to take a couple hours, or even days to relax and focus on what's going on in your life. It's not selfish to take care of yourself.
Know that you are not alone.
You are not the only person going through this experience. It is affecting everyone all around the world, simply in different ways. It's comforting to know that loneliness is a feeling and not a fact. Try connecting with people living your same experience, it helps. 
Talk to someone you can trust.
Now is a great time to rally around your friends and family. Take the initiative to have engaging conversations about what's going on in the world, and say how it makes you feel. You need to have a safe space to share your emotions, without your every move being watched. Social media is a public platform, so watch out before posting something. If you don't have someone you can trust to talk to in person, look for other ways of communication like 7cupsoftea.com (a free online therapy chat room).
Do something that makes you feel happy
Take some time out to treat yourself. There are so many external forces that can come against your well-being, use what you have to make yourself smile. This can be going out for dinner one night, getting your nails done, or even reading a great book in the park. Setting aside some time for yourself is never wasted, it's an investment into your future.