Fall Beauty Tips to Start Right Now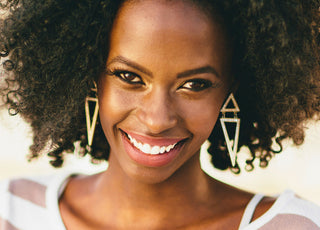 It's officially hoodie season. The leaves are changing, the weather is getting a bit cooler, and the holidays are fast approaching. And just like we have to change our wardrobe with the new season (we got you covered there too), we also gotta switch up our beauty routines. If you want to keep your skin,  hair, and makeup on point this fall, we've put together a few tips that can help. 
Evaluate your Skin Care Routine
With the heat and humidity of summer over, during the cooler season you should be focusing on hydrating your skin. Swap your lighter moisturizer for something a little heavier and don't be afraid to try an oil scrub to rid  your body of those dead skin cells. For your body, applying a moisturizing body butter daily can help keep your skin soft and moisturized. You'll also want to pay special attention to your hands. As the weather gets cooler and your hands are exposed, a nourishing hand cream can help to keep the hands moisturized. 
Clean Your Makeup Collection
Think of this as fall cleaning for your makeup stash. Since you'll be switching out a lot of your makeup products, like tinted moisturizers for foundation, this is the perfect time to get rid of expired products and things you don't use. You can also take this time to clean your makeup brushes, which too many of us don't do often enough. Dirty makeup brushes can be the source of germs and bacteria, which can lead to breakouts.
Give Your Hair Some TLC
Dramatic weather changes can have a huge effect on your hair. Not to mention all those cute sweaters and beanies can do some serious damage if you're not careful. Before it gets too cold, take some time to focus on your hair care routine. Be sure you're deep conditioning frequently–especially if you have natural hair. Keep your strands moisturized and try a few oil or protein treatments if you find yourself dealing with dry or brittle hair. Protective styling is always your best friend so have a few cute ones in rotation like clip-in extensions, crochet braids, or just twisted up and out the way.