COVID-19 Letter From the Editor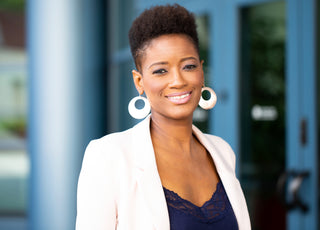 Update 4/27/20 - Izzy & Liv Is Still Open! However, please be advised due to the impacts of COVID-19, we are experiencing delays in order processing time. Orders may take approximately 5-7 business days to process to ship. Transit times once shipped will vary depending on your local postal service.
Amidst the COVID-19 pandemic, we are doing everything advised to ensure we can process and ship your order safely, and deliver your order in as timely a manner as possible. Our warehouse is taking extreme safety precautions to fulfill and ship your orders. Due to the extreme care they are taking, a temporarily smaller staff and a surge in online orders, there are delays in getting your order out the door. Please note that once in transit, your order may additionally be delayed with delivery carriers (FedEx, USPS, UPS) due to the overall increase in online orders and deliveries. We value and appreciate you, and thank you for support and patience. For more info on shipping, click here.
Hi Beautiful,
At Izzy & Liv, celebrating and uplifting YOU is our priority. From the very beginning, our focus has been to be a space where Black women are included and feel confident and empowered. As we all practice social distancing amid COVID-19, we invite you to lean in to support others, be supported, and share with the group. Great things always happen when we come together.
The time to lean into "the village" is now. Here are a few ways we want to help you do that:
1. Join Or Reconnect Within Our Very Active Online Community.
If there were ever a time to be intentional about connecting with others, it is now!  You are not meant to do this alone - none of us are.  There is so much organic joy and engagement being shared in our The Brown Sugar Lounge group right now.  We already see that it is making social distancing more manageable.
2. Fill Your Cup.
You cannot pour out of an empty cup. Brown Sugar Box subscribers may remember that advice from the February 2020 Edition of our mini-magazine. Go back and read last month's issue. It was good! In hindsight, it feels like we were being guided to strengthen ourselves for a time such as this. In fact, we encourage you to read a few past issues of our mini-magazines. This is normally reserved for subscribers, but we want to gift all of you with the mini-magazine experience.
3. Treat Yourself.
With everything that's happening, we know that the upcoming April 2020 Edition of our Brown Sugar Box will bring you a ray of sunshine and delight amidst the chaos and confusion. You're defying all odds with your dedication, grace, and style. We will continue giving you magical items to remind you of your beauty, radiance, and strength and help you live your best Brown Sugar life. We strive to always find ways to show you how proud we are of all you do and a much you are valued. If you are a subscriber, rest assured that we will continue to ship your boxes out as usual. If you are not a subscriber and would like to be, learn more here. 
OUR RESPONSE TO COVID-19 
At Izzy & Liv, we are following all public safety guidelines. As part of our company culture, we intend to keep you updated with how we're managing our day-to-day operations as it relates to your orders and public safety overall.
We have activated a work from home initiative for our corporate staff until further notice and have deep cleaned our corporate office. Most importantly...
Our fulfillment center has initiated extreme precautions including more frequent cleaning of heavily-trafficked areas, hard surfaces, entrances, customer service stations, computers, scanning guns, time clocks, etc., to minimize the spread of any germs. Through daily meetings and posted signs, the staff has been asked to be accountable to the following:
Wash hands for 20 seconds with soap or using hand sanitizer before and after eating.
Wash hands for 20 seconds with soap after using the bathroom.
Stop handshaking.
Avoid touching your eyes, nose and mouth with unwashed hands.
Avoid close contact with people who are sick.
Stay home when you are sick or a family member is sick.
Cover your cough or sneeze with a tissue, then throw the tissue in the trash.
Clean and disinfect frequently touched objects and surfaces. 
Right now, all orders will be delivered as promised. If there are any changes, we will update you via email.
Stay Safe. Follow all precautions. Keep your head up.
Stay Beautiful,
Nicole W. Brown
Founder & CEO
PS.  I can't wait to hear from you in The Brown Sugar Lounge Facebook Group