How to Celebrate Black History Everyday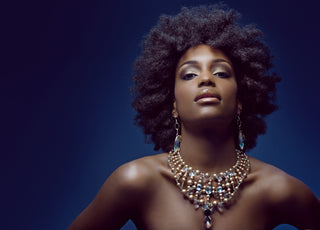 We celebrate and thank the numerous black men and women who overcame the struggles of racism and pushed America and the world forward in more ways than one. There are many ways one can celebrate black history. Also, why should we just take the month of February to acknowledge our history when we can do it all year round? Check out these suggestions on how you can commemorate black history every day:
Watch Movies and Documentaries
A great way to celebrate black history all year round is to pop in a documentary or any film that revolves around African American history. Films like Spike Lee's biopic "Malcolm X" or the 2016 James Baldwin doc "I'm Not Your Negro" are just a couple of flicks that will educate and entertain.
Read Books
Consider reading 1-3 books a month from any black author. Don't try to narrow yourself down to biographies. Branch out to poetry, volumes of short stories, or even fantasy novels. Read classics from Maya Angelou, Zora Neale Hurston, and Toni Morrison. Or check out new works from contemporary authors like Roxanne Gay, Chimamanda Ngozi Adichie, or Ta-Nehisi Coates. Regardless of what you read, most black authors dive into afro-centered topics like racism, colonialism, black feminism, or even motherhood. Even if you read just a few pages a day, reading a piece of black literature is a great way to connect with your roots this month.
Visit Museums and Historical Landmarks
If you are lucky to live near Washington D.C., then visiting the African American History Museum must be on your to-do list this Black History Month. However, there are many sites and museum exhibitions across the country that are dedicated the black people who changed the American landscape from the civil rights movement to entertainment. Some other sites you can check out are the Martin Luther King Jr. Memorial also in D.C, The National Underground Railroad Freedom Center in Cincinnati, Ohio, and Beale Street Historic District in Memphis, Tennessee. Check your city to what sites are holding Black History Month events where you and your family can go to learn more about our black leaders and pioneers.
Support Black Businesses
We at Izzy and Liv are grateful for the support we get from our customers. However, not many black businesses receive the spotlight they deserve. So for Black History Month, visit your local black-owned business and purchase some of their products. Don't forget the web! Black female entrepreneurs sell their products online that deserve a lot of love too. Lastly, be sure to spread the word so that your friends and family can support them as well.
Celebrate Various Black Artists
Last but not least, go out and support local artists of color! Check out a young black man's art exhibition or watch a fellow sister sing her heart out at your local jazz club. It's hard enough being a black artist where not many receive compensation for their work or exposure. Spend a couple days this Black History Month raising them up to let them know they are appreciated.
Hopefully, this list got you inspired to take action every day to learn more about your culture and support your fellow brothers and sisters. At the end of the day, being black is beautiful. Our culture has a history of resilience we should be proud of. Making room to show love to the black community in any way you can only make us stronger and more connected.