Adventures in Socializing: Join the Ride with Izzy & Liv's Weekly Kickback✨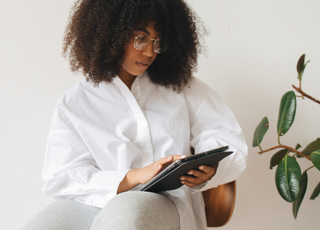 Welcome to Izzy & Liv's Weekly Kickback, where we bring you the juiciest updates on what's been popping on our social channels! 📱🔥
Get ready to dive into the exciting world of our online community, filled with vibrant conversations, awe-inspiring stories, and engaging content. From captivating Instagram posts to lively Twitter threads, we'll take you on a journey through the highlights and trending topics that have been buzzing on our social media platforms. Stay tuned for behind-the-scenes peeks, exclusive giveaways, and interactive polls that let you be a part of the action. So, grab your favorite snack and join us in exploring the online wonders of Izzy & Liv's social channels!
💙 Showing love to "A Different World," the beloved sitcom that impacted and changed countless lives! From its groundbreaking portrayal of college life and issues of race, gender, and social justice, this show touched the hearts of many and opened up important conversations. 💪🏽 It provided a platform for representation, showcasing diverse characters and storylines that resonated with audiences far and wide. Let's honor this iconic series that brought laughter, tears, and endless inspiration.🎓
Reminiscing on the incredible Black Girl Magic moments of this year, and The Little Mermaid undoubtedly stands out as one of our absolute favorites! 🧜🏾‍♀️ Witnessing the magic unfold as a talented Black actress took on the iconic role filled our hearts with immeasurable joy. It was a celebration of representation and a reminder of the boundless possibilities for young Black girls who dare to dream.✨
Celebrated one of our favorite Queen Libras, Toni Braxton! 🎵 From timeless classics like "Un-Break My Heart" to her powerful voice that stirs the depths of our emotions, Toni's contributions to the music world are unparalleled. Her soulful tunes have provided the soundtrack to countless memories and touched the hearts of fans worldwide.
Here's to the reigning queen of R&B and all the magic she has brought into our lives! 🎉✨
It be your own children lol! Brandy doesn't play when it comes to her baby!😂
The practice of gratitude empowers, heals, inspires, and fosters heartfelt well–being.

— Izzy & Liv (@izzyandliv) September 30, 2023
Embrace the power of gratitude, because it's not just about thanking the universe for that extra slice of pizza. It's about finding joy in the simplest things, like surviving the morning commute or successfully microwaving leftovers without burning down the kitchen. So, grab your gratitude goggles and get ready for a wild ride of empowerment, healing, inspiration, and heartfelt well-being!💕