5 Summer Books Perfect For A Beach Read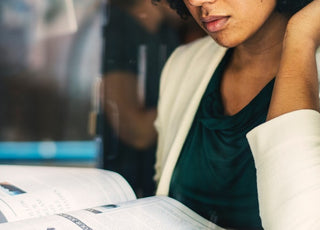 With summer just around the corner, it's about time we take a look at some of this year's newest releases. Whether you are going to some far away tropical paradise or just your local beach, having a good book with you is a bit of a necessity. Between flocking in the sand with your bae and riding the waves, there are moments when you want to relax with a fun read in your hands. Let's take a look at 5 summer books that are perfect for a beach read:
1.) The Dragonfly Sea By Yvonne Adhiombo Owuor
Ayaana and her mother live on Pate Island, located off the shores of Kenya. They meet a sailor named Muhidin and she is sent off on a voyage across the Far East. As the years go by, Ayaana's life becomes filled with adventure, love, and danger. Owuor's new YA novel is a book that's ideal if you are planning to chill by the beach this summer.
2.) American Spy by Lauren Wilkinson
American Spy follows an intelligence officer in the middle of the Cold War in the 1980s. However, she's getting tired of the boring office work she's used to being overlooked by her higher-ups. One day she gets an opportunity to work on a task force who's assigned to get Burkina Faso President, Thomas Sankara. She agrees to serve, despite being an admirer of the attractive Communist's work. Based on real events, Wilkinson's novel is a sexy, spy thriller that will make your summer extra hot and exciting.
Fan of graphic novels? If so, then be sure to add Hot Comb to your list of summer reads. The novel is broken up into a couple of vignettes, each exploring themes of race, hair, and identity. The first story is "Hot Comb", which tells the story of a young girl's first perm. Who can relate, am I right? "Virgin Hair" talks about being tender-headed. "My Little Sister Lena," tells the story about a girl being the only black kid on her softball team and dealing with her hair always being a topic of discussion. Hot Comb is a great read for every black woman and girl.
4.) With The Fire On High By Elizabeth Acevedo
Between college, being a young single mom and caring for her grandmother, Emoni Santigo's life hasn't always been easy. To relieve stress, she finds joy in cooking. Everything she makes is magical and makes stomachs yearn for more. Santigo has dreams of becoming a chef after she graduates but thinks its an impossible dream. Yet she may just find herself chasing them after all. Acevedo's novel is rich with goodness that'll be hard to put down this summer.
5.) Gingerbread By Helen Oyeymi
Oyemyi is back with another fantasy retelling just in time for summer. Based on the classic tale of Hansel and Gretal, Gingerbread is about a British schoolgirl named Perdita Lee and her mother Harriet, both who are known for the delicious gingerbread. Years later, Perdita sets out to find her mother's long lost friend, Gretal Kercheval. She learns that there's more to her mother's story and the gingerbread's recipe. This is a summer read that will keep you entranced.
Beach reads should be exciting and fun! These books definitely fit the bill. Be sure to add these books to your reading list and your beach bag. Happy reading!