5 Places to Visit During Black History Month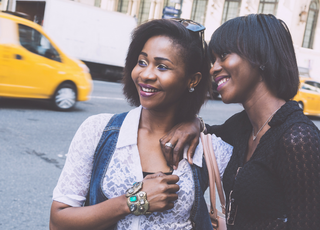 Black history is happening all around us, but often times it's more effective to go to the places where it's already happened. While you might be planning on watching a few movies on Black History Month or learning about its history, why don't you learn about the history first hand? Here are a few places to check out for Black History Month.
Lincoln Memorial
While you might think we have you visiting the Lincoln Memorial for the 16th president, you'd be wrong. One of the most well-known speeches was delivered along these steps. In August 1963, Martin Luther King, Jr. delivered his famed "I Have a Dream" speech in front of a quarter million people. The speech was took place during the March on Washington and is quite possibly one of the most quotes speeches to date.
Brown v Board of Education National Historic Site
In 1954 the Supreme Court decided on the Brown v. Board of Education trial that tested the legality of "separate but equal." This ruling was to end segregation in schools. In Topeka, Kansas, you'll find the National Historic Site that shows the history of segregation in the school as well as the "Colored" and "White" signs that hung in the hallways.
Smithsonian's National Museum of African American History and Culture
Towards the end of 2016, The National Museum of African American History and Culture opened up at the Smithsonian in Washington, D.C. It took 13 years to accumulate over 36,000 artifacts that can now be found in the museum. The museum features many exhibitions, depicting history through sports, theater, music, and more.
International Civil Rights Center & Museum
The International Civil Rights Center and Museum is housed in Greensboro, North Carolina and is rich in black history. This museum is focused on the role that sit-ins played during the Civil Rights Movement. It focuses on the Greensboro Four, four NC students who staged a sit in at a local diner. They were able to garner the support of the public immediately after all around the country.
National Underground Railroad Freedom Center
When talking about black history as it pertains to slavery, there is no way one can go without mentioning the Underground Railroad. While many people seem to think that it was an actual railroad underneath the ground, it was a series of locations and safe houses for runaway slaves to inhabit on their way to the free North. While the site and organization tell the stories of the slaves who used the Underground Railroad, it strives to help those still enslaved today. The Freedom Center site states that over 27 million people are enslaved today and they are hoping through knowledge and action, they can gain support in their cause to help free these people.
History isn't something you learn about one day in class and then forget it. As we've seen, history often repeats itself so it's best to know what's happening so we can allow the good to prosper and stop the bad from reoccurring.
In the comments below, let us know some locations rich in black history that you think we should visit this month!