5 Classic Looks to Try This Halloween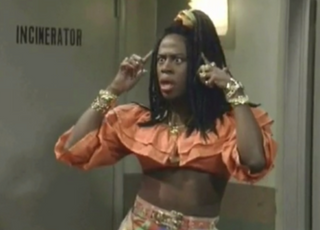 Now that fall has officially arrived, you might be pressed for pumpkin pie and scary movies, but what's the fall without Halloween? Whether you're dressing up for a house party or heading out to an event, your costume is what's going to get you recognized. Instead of going out and buying one of the "classic" and slightly overused costumes, why not be a little creative this year?
We're ditching the police officer, nurse, and maid costumes this year and swapping them with some of our favorite classic characters and people. Check out these easy looks to achieve this Halloween!
Aaliyah
When going as Aaliyah for Halloween, coming up with the outfit is a lot easier than you think. The talented singer had a very distinct style, and you just need a few items to complete the look. First, you'll need some Tommy Hilfiger boxers to peek over baggy jeans. Aaliyah, like many artists of the time, was a huge fan of wearing TH, so this costume piece is a must. You can rock your favorite sports bra alongside a baggy jacket. The look can be finished by wearing your hair slightly over one eye while you sport dark shades and a black bandana.
Scary Spice
Any fan of the Spice Girls knew that the five girls knew how to have a good time, especially Mel B, who was more commonly known then as Scary Spice. To pull off the perfect Scary Spice costume, you'll mostly need some leopard print clothing. As seen in this picture, leopard print was a staple for Mel B in the 90s while she was also rocking the classic choker. This outfit isn't complete without Scary Spice's signature hair which was always worn as a curly crown to frame the face or with two 'horns' at the front of her head.
Sheneneh Jenkins
If you're going for the laughs this Halloween, you'll definitely get it by being the one and only Ms. Sheneneh Jenkins. Sheneneh's style was "eccentric" to say the least, and it is actually very simple to accomplish the look. For the perfect Sheneneh outfit, rock a pair of patterned or neon tights underneath shorts and don't forget the fanny pack! The character's hair was almost always in braids, so this is a staple to the costume as well as a pair of Doc Martens she can always be seen wearing.
Storm
It isn't often that we see black superheroes, let alone a black female superhero. Storm, or Ororo Munroe, is a key member to the X-Men franchise, often taking over as their leader when Prof. X isn't able. While the comic version of storm has often changed her look, the movie character has kept somewhat of the same 'uniform.' To create this look, all you'll need is black clothes. Whether you're planning to wear a black cat suit or pants and a jacket, make sure they're black and preferably a leather-looking material. The only way to finish off this look is with her signature gray/white hair. For an added effect, white contacts will help complete the look, but this isn't a must! Storm's eyes only changed when she was manipulating the weather. 
Tina Turner
For this Halloween, you can take a page out of Kandi Buress' book and go as Tina Turner. The classic singer had a very distinct fashion sense, and the most important piece to this outfit that you'd need is the wig. Tina Turner has always rocked an eccentric honey blonde hairdo, so if you can't commit to the wig, you can't commit to the outfit! For the perfect and effortless outfit, we're channeling Tina Turner during the "What's Love Got to Do with It" era. In the video, she is seen strutting around in a black dress and denim jacket.
If you're still looking for other Halloween costume ideas, you can always go as Dionne Davenport from "Clueless," Isis from Bring It On, Susie Carmichael from "Rugrats," TLC, or Whitley Gilbert from "A Different World."