5 Celebrity Styles We Love for Fall 2016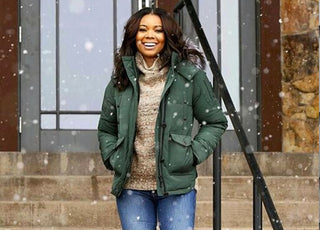 With fall just a couple days away, it's time to bring your clothes out of storage and stock up on all the upcoming fall trends. Whether you're creating your outfits on your own or getting ideas from the Internet, we've put together a source of outfit inspiration straight from the celebs who dress to impress. Regardless of who your favorite celebrity is, we can all admit that some of them have the best closets. Let's take a look at a few celebrities whose looks we wouldn't mind recreating for fall 2016.
Alicia Keys definitely knows what she's doing with this fall appropriate outfit. One thing about the fall is that we see the brighter colors of the summer fade away. Black is a staple in most wardrobes year round, but the green/olive color of Keys' jacket is what gives this look its true fall vibe. She pairs the jacket with distressed skinny jeans and peep toe booties.
Fall means we're kicking the lightweight kimonos to the curb and trading them in for heavier cardigans and duster coats. Ciara looks beautiful in this outfit where she pairs a white V-neck blouse with distressed jeans and white pointy toe pumps. Another celebrity who chooses her fall colors wisely, Ciara completes her look with a camel colored duster coat.
While we're headed into the warmer days of fall, Gabrielle Union's look is definitely more suited for those colder days. In a simple outfit, Union wears a cowl neck sweater with jeans and cognac knee-high boots. Keeping in line with the fall colors, she finishes the outfit with an olive/khaki jacket.
Lala Anthony shows us two fall trends that you'll see everywhere. In the cooler months, you'll start to see flannel and plaid shirts pop up in stores and most likely in your closets. At a Knicks game, Lala wears an oversized plaid shirt that she pairs with black over the knee boots.
Sometimes finding the perfect way to transition your summer wardrobe to fall can be difficult. Tamera Mowry makes it look simple and easy. She wears a mustard shift dress that could be seen as the perfect light dress for the summer months. She darkens up the look and makes it fall appropriate with her black over the knee boots and fedora.
Whether you're planning on spending your fall sipping sweet pumpkin drinks or taking photos in the falling leaves, the first step to enjoying this fall is with a great wardrobe because when you look good, you feel good.