5 Books To Add To Your Holiday Wishlist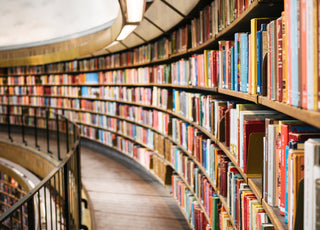 Hey ladies! The holidays are here. We at Izzy and Liv bet your wishlist is already long, filled with many things you want this Christmas. If you are somebody who loves to dive into books, then that wishlist must be extra long. This year there's been incredible releases by black authors in the realms of fiction and nonfiction. Check out these 5 books you need to add to your holiday wishlist:
1.) "Children of Blood and Bone" by Tomi Adeyemi
Adeyemi's fantasy debut ranks high on the NYT Best Seller's List and if you are a fan of fantasy novels, then this book should be a must-have on your Christmas list this year. Zelie Adebola lives in Orisha. One day, the nation's country lost its magic. It is up to Adebola to restore her nation's magic.   
2.) Wade In The Water by Tracy K. Smith
Smith, a Poet Laureate of the U.S, writes some of the most riveting poems. Her newest collection, Wade in the Water, examines contemporary America, it's history with race, and what it means to black in this nation.
3.) Tempest by Beverly Jenkins
For those who are looking for a great romance novel, look no further than Jenkins' newest novel in her "Old West" series. Tempest tells the tale of Regan Carmichael, a free spirit who falls hard for Dr. Colton Lee, a widowed single father. Despite the two being complete opposites, Tempest is a story about how these two lovers overcome the odds to be together.
4.) A Sister's Secret by Cydney Rax
A Sister's Secret tells the story of 5 sisters who agree to meet up regularly after the passing of their mother. Each of them carries secrets that may tear the family further apart. With themes of family drama, sisterhood, and betrayal, Rax's newest novel will leave readers' jaws fall to their knees.
5.) Song of Blood and Stone by L. Penelope
Fantasy/romance novels are a hot item this year. As the first installment of the Earthsinger Chronicles, Song of Blood and Stone is a story of an orphaned Jasminda, who has the gift of Earthsong. Her healing capabilities are not welcomed in her hometown of Elsira. Jack, a spy, is saved by her healing power and he teams up with her to help protect Elsira and her people. If you are fan mythology, romance, and of novels like The Lord of the Rings, then L. Penelope's stunning debut is a definite must-read.
There are so many fantastic books releases this year by some incredible black authors. Hopefully, these five recommendations will appear on your wishlist this year! Happy reading!