The Baddest Black Women From the Past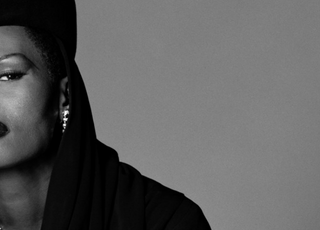 As much as we love our favorite bad gal Rihanna, the truth is, she wasn't the first lady savage. There were black women who were doing, saying, and dressing how they wanted way before we heard "Needed Me". Here are some of the baddest black women who have walked this earth.
Grace Jones
Move over Lady Gaga because Grace Jones was one of the first to rock quirky ensembles without giving a damn. You may know this Jamaican singer because she created the song "Pull Up to the Bumper", a nightclub hit popular in 80's and 90's. Grace was also known for her peculiar features, she looks androgynous which made her even more interesting!
Nina Simone
Singer, songwriter, composer, and activist Nina Simone isn't the woman to play with. She was born in a very religious home, as her father was a preacher, but desired to expand her talents to more than just gospel. To ensure her strict family didn't know her intentions, she changed her stage name to Nina Simone. Eventually she ended up doing music in the jazz, classical, folk, r&b, and pop genres including her hits "Little Girl Blue" and "I Love You, Porgy". Her interest in activism exponentially grew after giving a killer audition for a music school and not getting accepted due to the color of her skin.
Pam Grier
Pam was the poster child of what was called "the foxy lady" during the 1970's. The 70's was the era of the disco; when people wore bell bottoms and platform shoes. This was also a time when black women were becoming more successful in showbiz. Pam often played the ever so sexy disco queen who touted a gun around in case she needed to teach someone a lesson. You may know her from her roles in Foxy Brown and Coffy. She has also recently played roles in shows like "The L Word" and "Law & Order".
Angela Davis
At a time when America seemed to be most brutal for African Americans, Angela Davis brought hope. Davis was a master scholar who studied various topics including philosophy. As a young girl she would gather the teens in her neighborhood in order to bring change and as an adult became one of the most notable activists of her time.
Josephine Baker
Ms. Baker was loved because of her raw talent but even more so; her carefree attitude. Women weren't always placed at the top of the pedestal as they are today, in fact, they were expected to act extremely ladylike and looked down upon many times. "I wasn't really naked, I simply didn't have any clothes on" is one of her famous quotes when asked about a nude photo/performance; as if people were overreacting. She was known for jazz and pop dance performances most notable were her roles in "Jazz Cleopatra" and "Black Pearl". Rihanna gets some of her inspiration from Josephine.
Do you know any bad black women who should have made this list? If so, tell us about them in the comments section below!