4 Money-Saving Tips Every Woman Should Know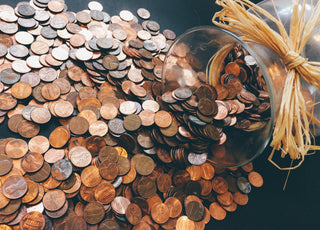 We all know that rich people stay rich because a lot of them are cheap. Ain't no shame in their game with that. Most people can stand to learn some money-saving tips so that they can get the most from their paychecks. Yes, we all know that sistas work hard. When it comes to the daily grind, we have to get our work on so that we can have the lives that we want. It is not always easy. But, it feels so good when you can do the things that make you happy with your own money. 
That being said, none of us are above considering, and trying out, money-saving tips. Reality is, if you save more of the cash that you make, you can have an even better life! Now, that's what we're talking 'bout. If you follow even a few money-saving tips, you will likely see an increase in the amount of "free cash" that you end up with in your wallet. 
Truth is, any saving of money will take a concerted effort, and yes, a little bit of time. So, try to factor time into your dollar saving equation. So, if you're all for it, we would love to share these 5 money saving tips that every woman needs to know. 
Think Of Coupons Like Money
When people hear the word coupon, they think of spending tons of time clipping  those news inserts. But, even with that coupons can be well worth the effort when you realize that the money that you will save is equivalent to the money that you would have put out. So, before you can even get started with couponing, you should think of coupons like money. We cannot even tell you how much stuff that people get for FREE by using coupons!
Each coupon will represent a financial amount that you WON'T have to pay. Some stores will double the amount that appears on coupons or, even better, they will accept coupons from OTHER stores. But, for those who really don't want to do the clipping, there are digital coupons that you can use also! Once you start, you will see the savings quickly adding up. The key with that is to only buy what you will use. Otherwise, you will waste money. 
Buy In Bulk…When It Makes Sense
There is no need to buy tons of something to save a few pennies. Only buy in bulk when the savings will be significant. If you see something at an amazing price, get as much as you can afford to buy. You will be grateful that you did when you won't have to buy more of the item that you saved on. This works really well with both food items and dry goods. 
Get Thrifty By Resale Shopping
Gone are the days when thrift store shopping is looked down on. These days, everybody knows that the thrift shops are where you can save on just about anything that your family will need.  Not only is thrifting good for your wallet, it is awesome for the planet. OK! Plus, one of the best money-saving tips with regard to thrifting is to shop on the SALE DAYS! Yes, thrift stores have real sale days when items are half price, $1, or even as low as 50c. Go get you something funky for $1 that makes you look like a million bucks…and bank the savings. Momma always said that nobody has to know where you got your stuff from. But, if you're like some of us, we tell exactly where it came from and exactly how much we paid. Hey, YOU make the clothes look good…not the other way around. Guess what y'all…they even have online thrift shops like ThredUP.com. Hello!
Use Groupons Or Any Online Deal Sites
One of the best money-saving tips ever is to get yourself on those deal sites! How would you like to save 80% off of something that you were ready to pay full price for? Our sister Tiffany Haddish keeps letting y'all know about the deals on Groupon. Well, there are other sites out there too like RetailMeNot. We say, USE THEM ALL! Get that smoothie that you love for half price or get your nails done for less by using these awesome sites. Everytime you get one of these deals, you are saving. Now, that's something all of y'all should know.